The possibilities are endless
We are passionate about our work, our products, and our customers. These are the reasons why we always think of new solutions, and EverNeon was no different.
iFlex was the first brand we brought to the market for this technology. It was not only a new product for us but a new category, in which we wanted to be able to dominate the market. Initially, we offered it in single color, RGB, and DMX. Same product with different options for the LED components. And this product was able to open so many doors for us and bring us to a new level of product service and expertise.
The traditional applications for this product were border lighting, channel letters, or signage, and you can currently find them installed in places like the MTA building in Alaska, the Samuel Adams sign at the Sam Deck in Boston, the entrance of the Alabama Theater, the world's largest entertainment McDonald's in Orlando, or part of Richmond's skyline at the James Center building.
We offer a wide variety of sizes, technologies, waterproofing options, accessories, and colors.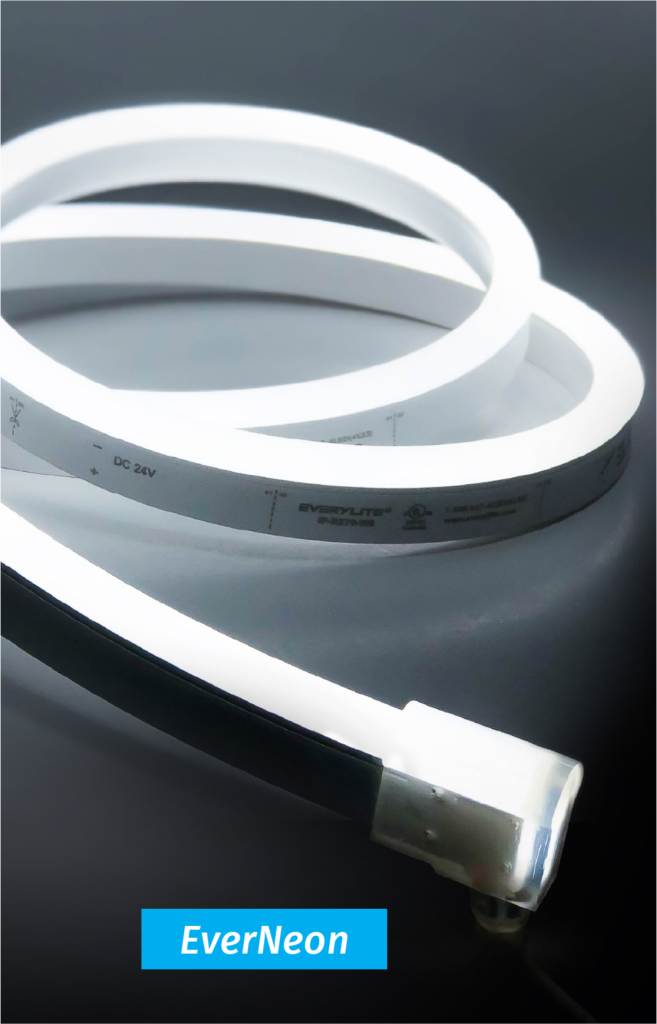 After a couple of years, we were certain that this category had more to offer than one kind of product, so our R&D team decided to dive into the many possible options this product could be offered, including but not limited to improving the waterproof rating, change the product housing, and expand the lighting possibilities. This is when EverNeon was born.
Now we offer a wide variety of sizes, technologies, waterproofing options, accessories, and colors that can be installed in multiple types of applications. The possibilities are endless for canopies, border lighting, recessed applications, channel letters, shapes, figures, and many more.
This is a product that provides reliability, flexibility, imagination, and a team of support that will be there every step of the way. We are thankful for the many opportunities this product has presented us with, and we definitely would not be here without it.